Our recently-launched Magewell Cloud intelligent, centralized management software makes it easy for systems integrators, administrators, and IT staff to configure and control multiple Magewell IP devices such as encoders and decoders. This blog post explores some of the capabilities of this feature.
1. One management platform for many Magewell devices
Magewell Cloud supports remote management of all of the company's current hardware solutions for streaming and IP conversion, including Ultra Stream encoders for recording and live streaming; Ultra Encode live media encoders; and the Pro Convert portfolio of encoders and decoders.
Once the Magewell hardware devices have been registered to a Magewell Cloud installation (see our earlier blog post for a tutorial on adding devices), users can remotely configure them via an intuitive browser-based interface.
In the "All Devices" page, users can view device information such as serial number, IP address, firmware version, and working status.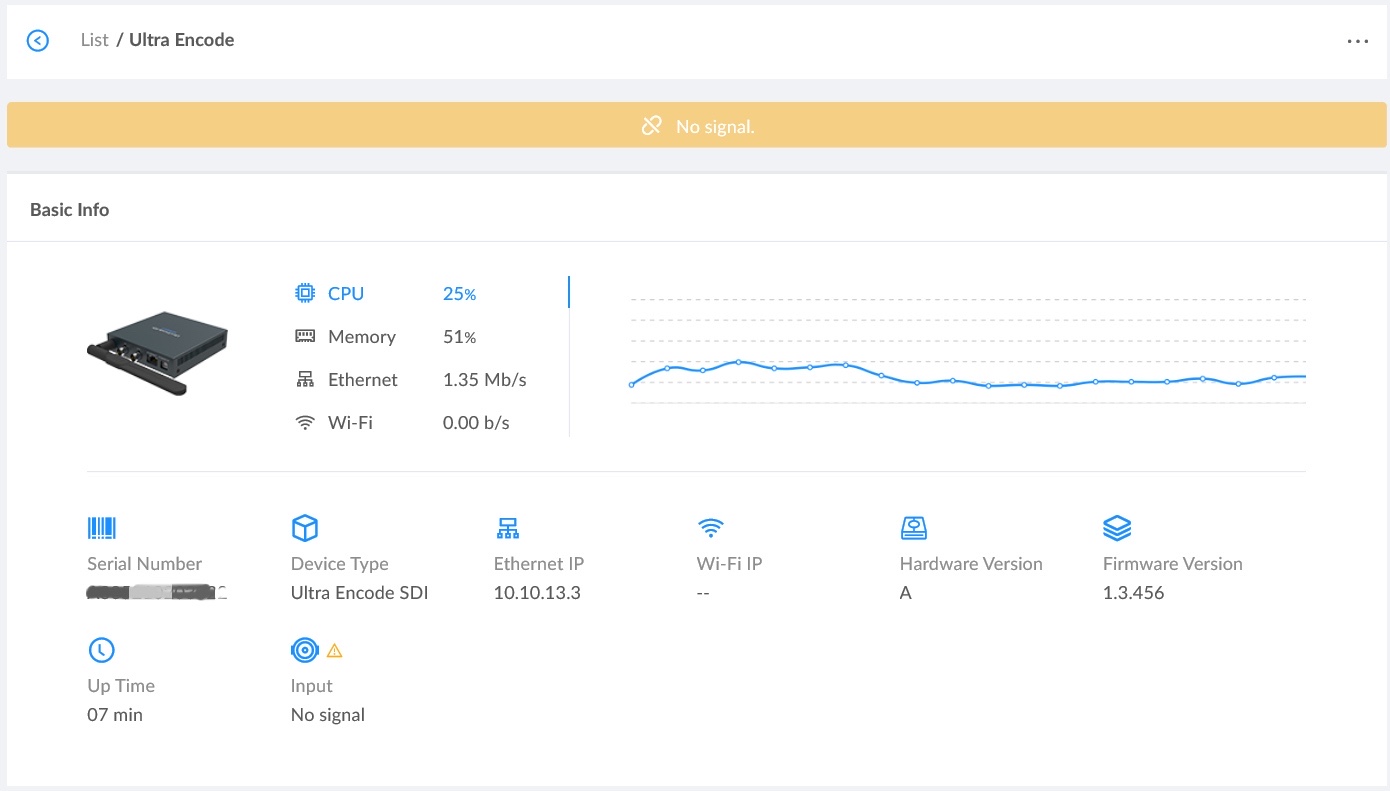 2. Configure devices in batch
Users can also remotely configure device parameters, monitor the status of each device, trigger operational functions – such as starting or stopping encoding (Ultra Stream only) – and perform batch firmware upgrades across multiple units of the same model.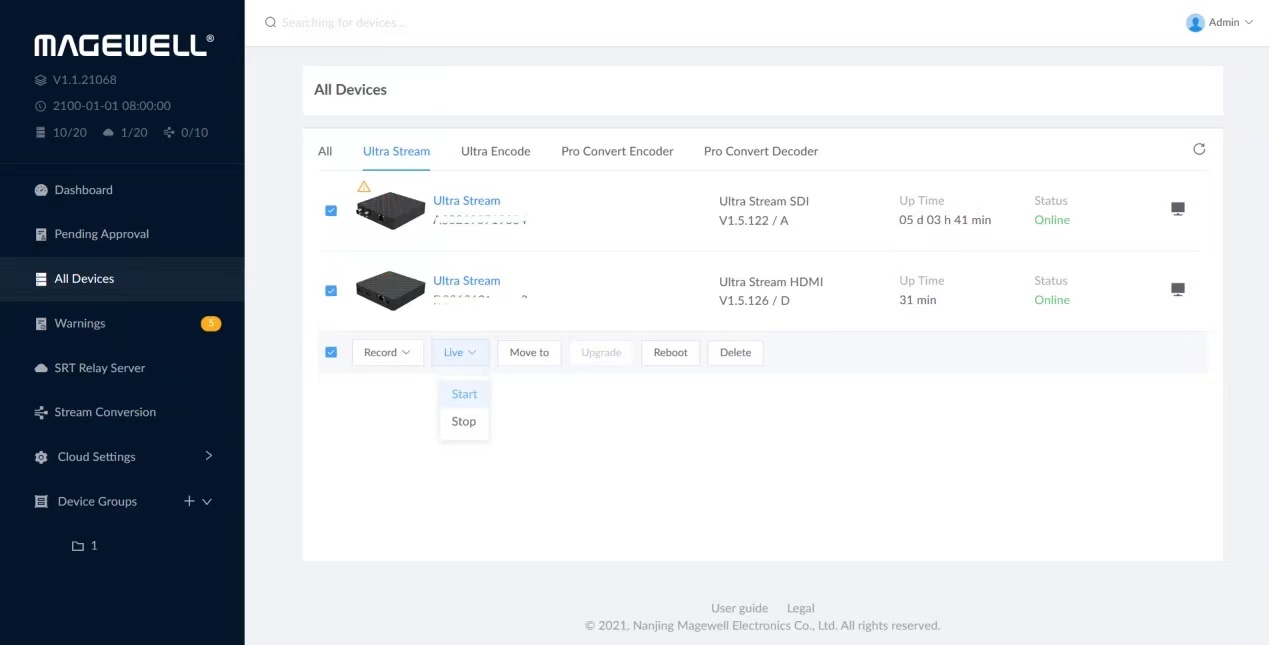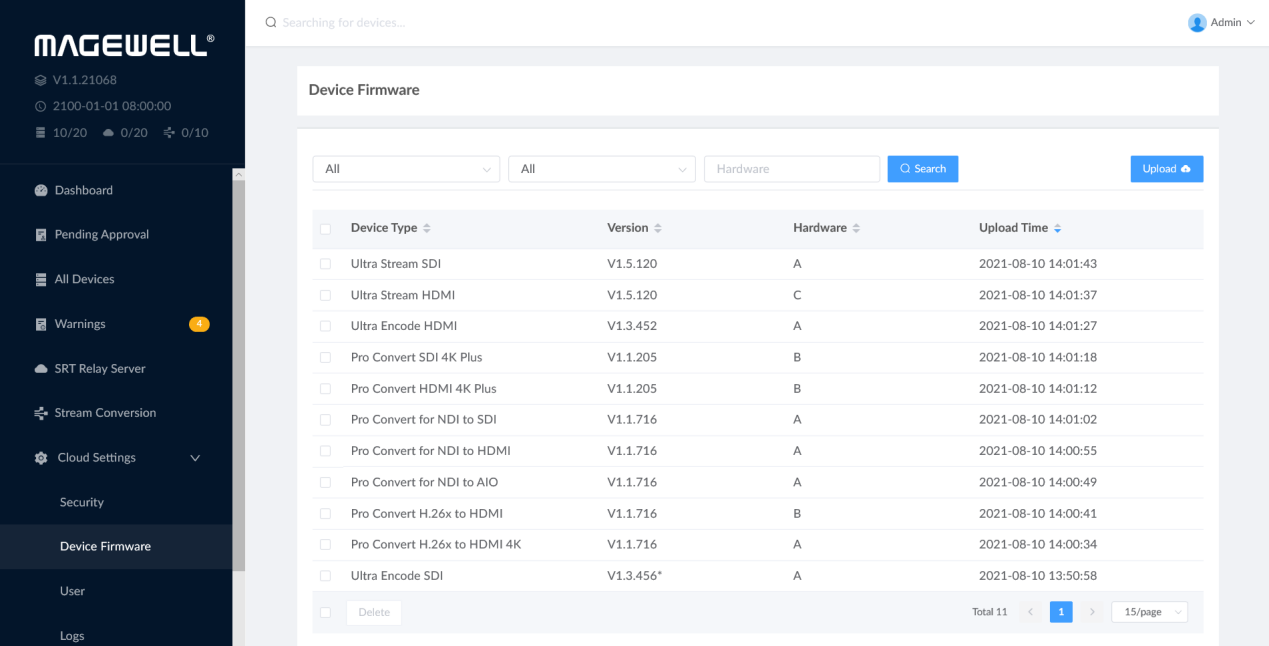 3. Manage device warnings
Users can enter the "Warnings" page to check alerts and troubleshoot issues.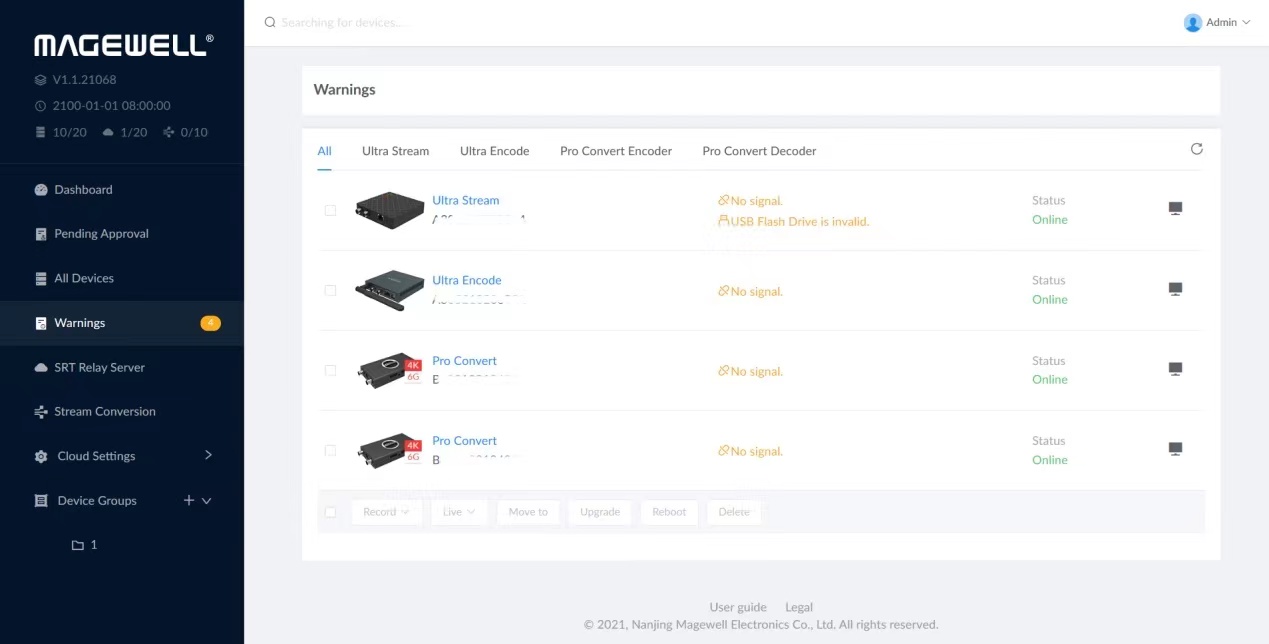 4. Group devices
Administrator account can manage all the devices and groups hosted to the cloud platform, and assign user permissions for each group and device. General accounts are allowed to check and configure assigned device, but unable to modify device grouping.