Magewell recently announced USB Fusion, a multi-input, external video capture device with integrated source switching and layout control. Although it is a capture device that connects to the host computer via USB 3.0, it is different from our USB Capture Gen 2 and USB Capture Plus devices. This blog post provides an overview of some of the differences in two aspects: device features and usage/workflow.
Device Features
Featuring driver-free installation and automatic input detection for true plug-and-play operation, our USB Capture and USB Capture Plus dongles are the easiest way to bring one AV signal into popular software. They enable all types of computers including laptops to capture an HDMI, SDI or DVI source through a standard USB 3.0 interface.
USB Capture devices are available in HD or 4K models with a choice of input interface. All these of these models feature Magewell's FPGA-based, zero-CPU-usage video processing, providing high-quality up/down conversion and image adjustments without consuming valuable host system processing power.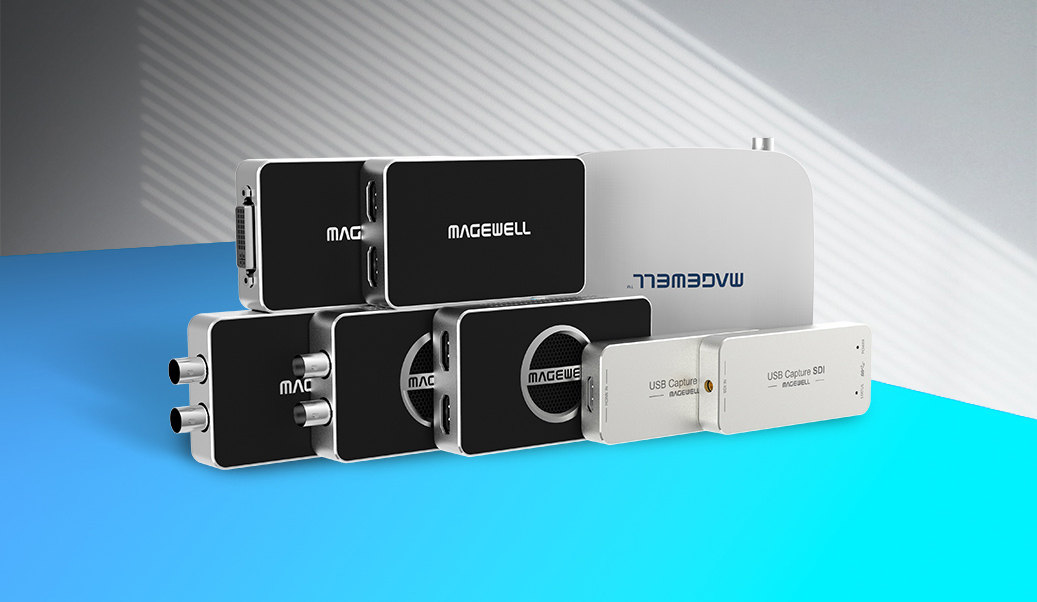 USB Fusion is designed to accept multiple input sources, combine them, and capture the result into software. Offering two HDMI inputs and one USB webcam input, USB Fusion can switch between sources or combine two inputs simultaneously into one output (picture-in-picture or side-by-side) for capturing into popular software via its USB 3.0 interface.
USB Fusion is ideal for creating engaging presentations for use cases such as remote education, webinars, and video conferencing that often incorporate multiple video sources. The free USB Fusion companion tablet app provides expanded layout controls and lets users add pictures, imported or captured video clips, background music and handwritten notes into online presentations. Users can also record the output or take screenshots of important moments.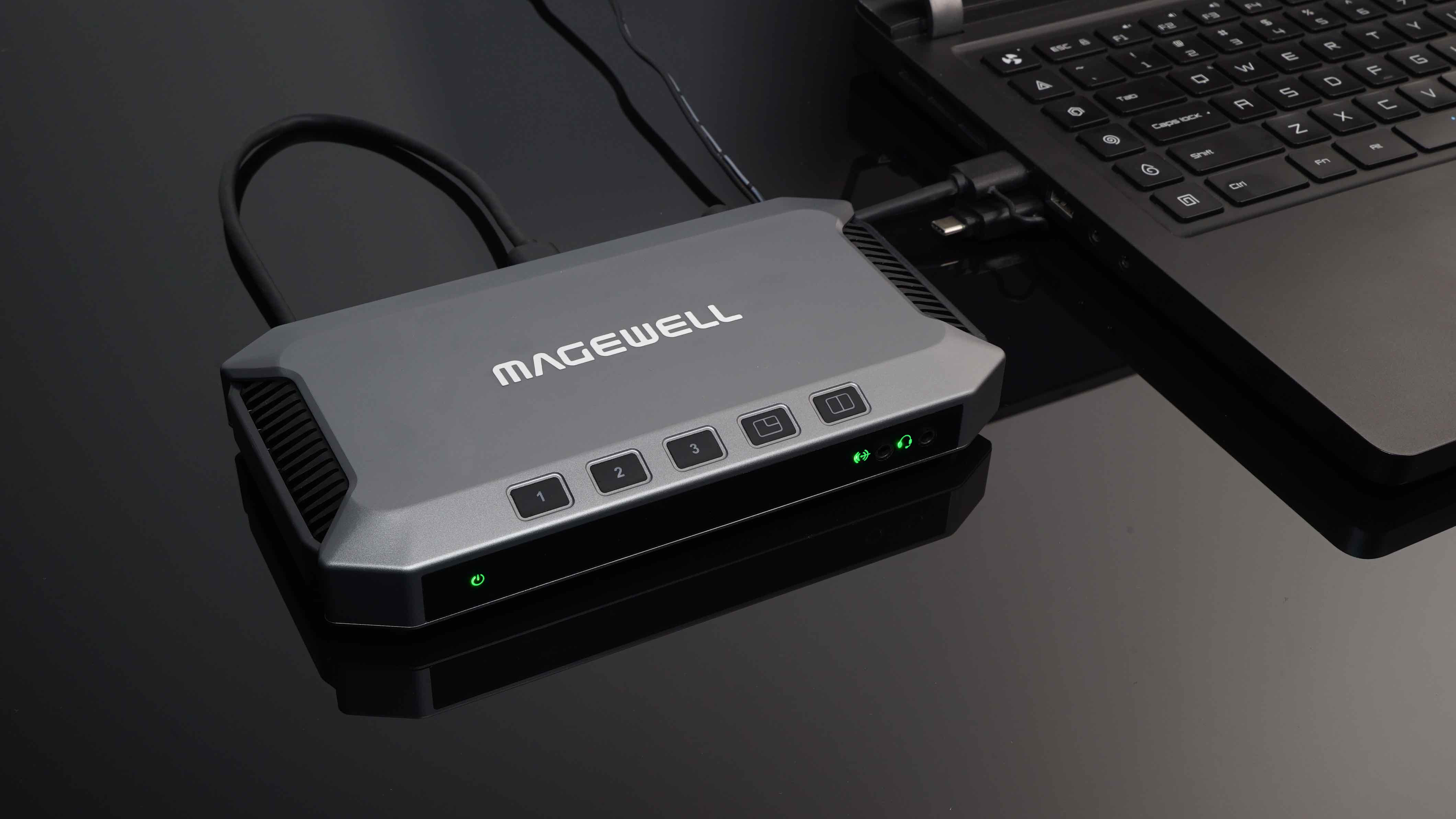 Usage and Workflow
USB Capture devices are designed to easily and reliably bring a single source signal into a software-based solution for streaming, encoding, video conferencing, medical imaging, projection mapping, lecture capture, or other application. With USB Capture devices, while some core processing functions like scaling can be performed in the hardware, all creative processes – such as combining the input video signal with other sources – are performed in the software.
By comparison, USB Fusion supports multiple input channels and can combine them into picture-in-picture or side-by-side layouts within the hardware, without using host system CPU resources. Through the USB Fusion companion app, users such as teachers, webinar presenters, and event hosts can also create presentation playlists in advance and incorporate pre-recorded audio and other media files into their sessions – again, with the resulting output created within the hardware before being captured into software. The app's annotation tools can be used to mark up presentation materials, and the annotations can be exported to a file for sharing after the class or event. Sessions can also be recorded through the app to the USB Fusion hardware's built-in storage for subsequent playback. And as USB Fusion's output can be captured into software via USB 3.0, additional processes can still be applied to the signal in software if desired.