Automated task scheduling reduces both manual effort and the possibility of errors (such as a stream starting late), which is particularly valuable in demanding live environments. Our Ultra Encode AIO advanced live media encoder allows users to schedule live streaming as well as recording to media files. This brief tutorial explains how to configure Ultra Encode AIO's scheduler through the device's intuitive, browser-based interface.
Steps
Add a Streaming Schedule
1. Log into the web GUI of the Ultra Encode AIO unit. Click the "Live" tab in the top navigation. Select the streaming task you want to schedule, click the "..." button at the end of that row, and choose "Schedule" from the drop-down list.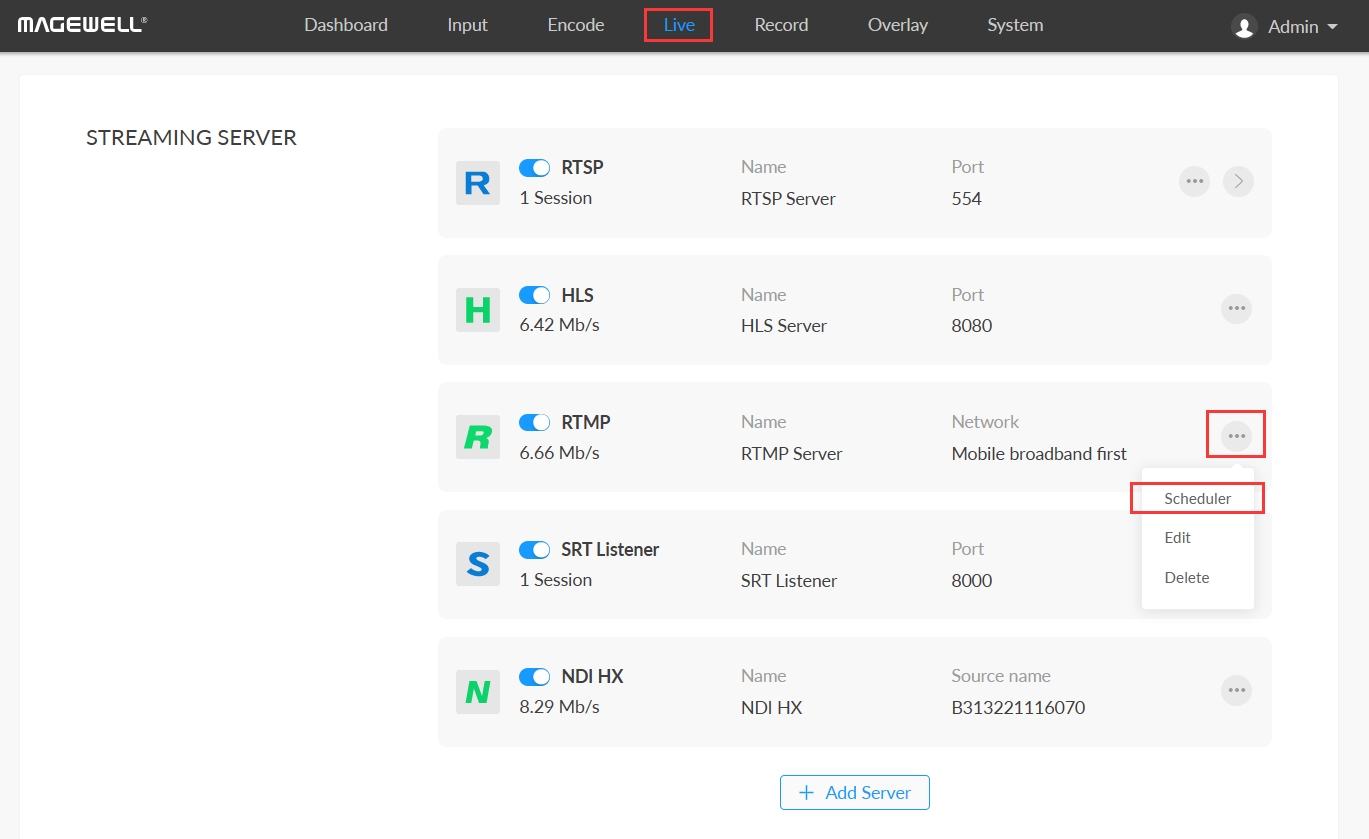 2. Click "Add" in the Scheduler window to specify scheduling parameters.

3. Customize the "Description" and "Details" of the scheduled task. Select the start and end time and date for the streaming task, which can be accurate to seconds. Note that if you want to stream all day long, you can check "Full day."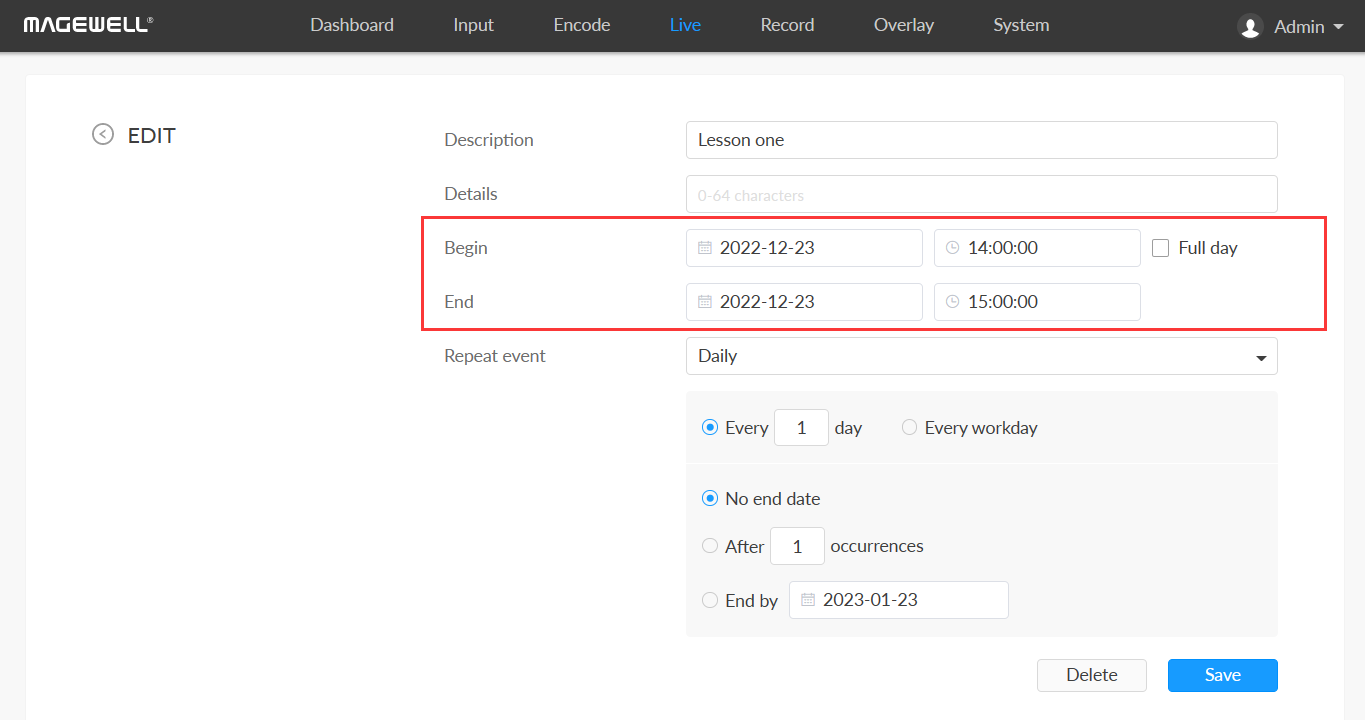 You can also set scheduled task to repeat daily, weekly, monthly or yearly, as well as specifying an end date when the recurrence will stop. Once all parameters have been specified, click "Save" to complete the current configuration.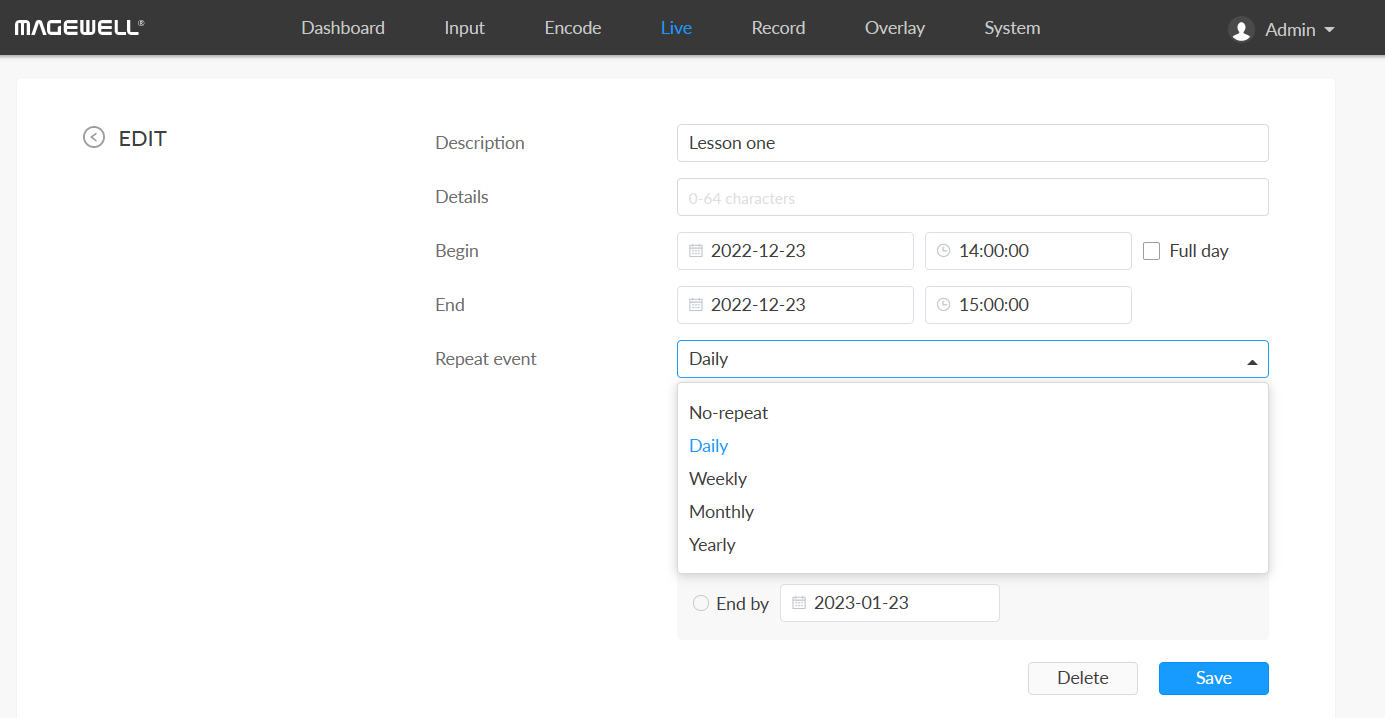 Each streaming session can have up to 8 associated scheduling schemes, flexibly allowing for sophisticated scheduling requirements. In the example below, RTMP live streaming will be automated for three remote education lessons every day, with a 10-minute break between each lesson.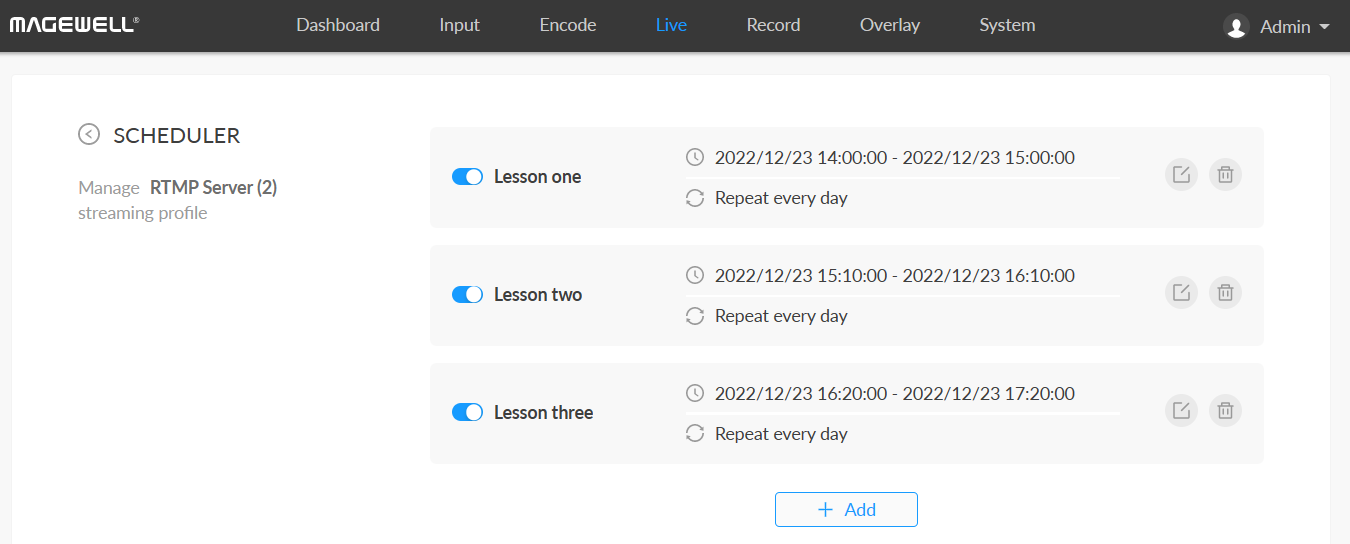 Add a Recording Schedule
1. Users can also schedule file-based recording. Click the "Record" tab at the top of the web interface, then click "Recording." Select the row corresponding to the location you wish to store the files in (SD card, USB Drive or NAS), then click the schedule icon on the right side of that row.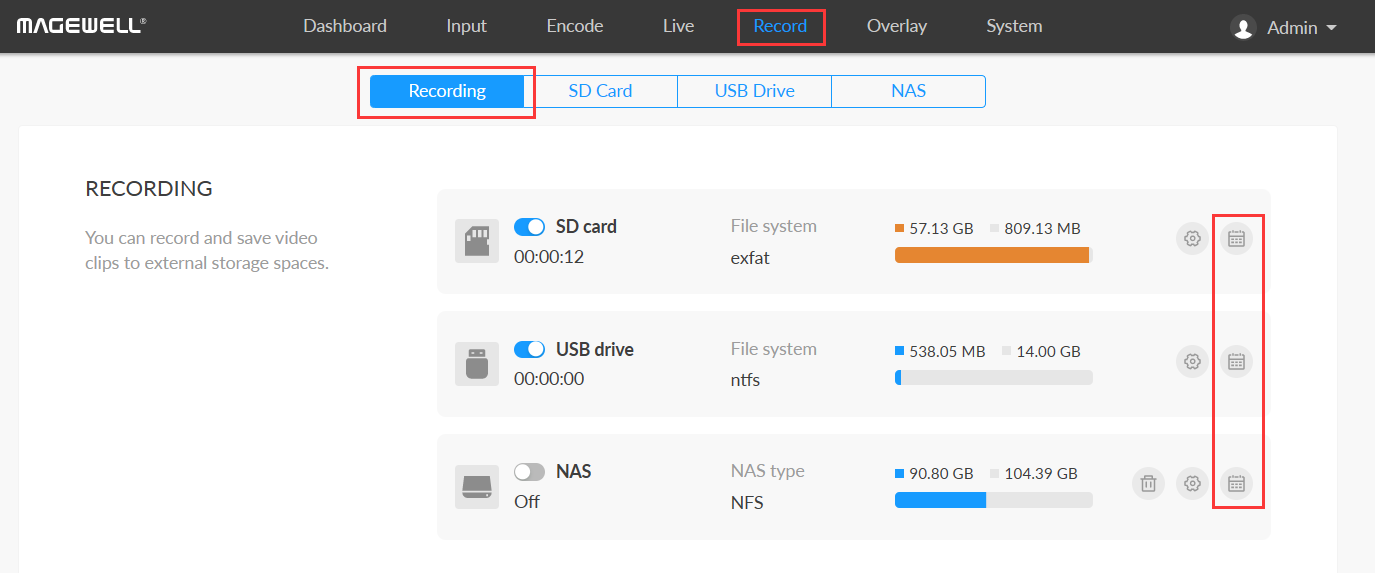 2. As with the live streaming tutorial above, users can add a schedule and set the recurrence as required to achieve the desired recording schedule.