Our Ultra Encode AIO advanced media encoder can encode one live input source – from either the HDMI or SDI interface – or mix video from both inputs into a combined output (picture-in-picture or side-by-side). It also offers high-quality video processing including color adjustments and overlays such as text, images and a clock. This article provides an overview of how these features can be flexibly applied to streams and recordings.
Color Setting
Ultra Encode AIO's available color settings include color space conversion, quantization, saturation, brightness, contrast, and hue.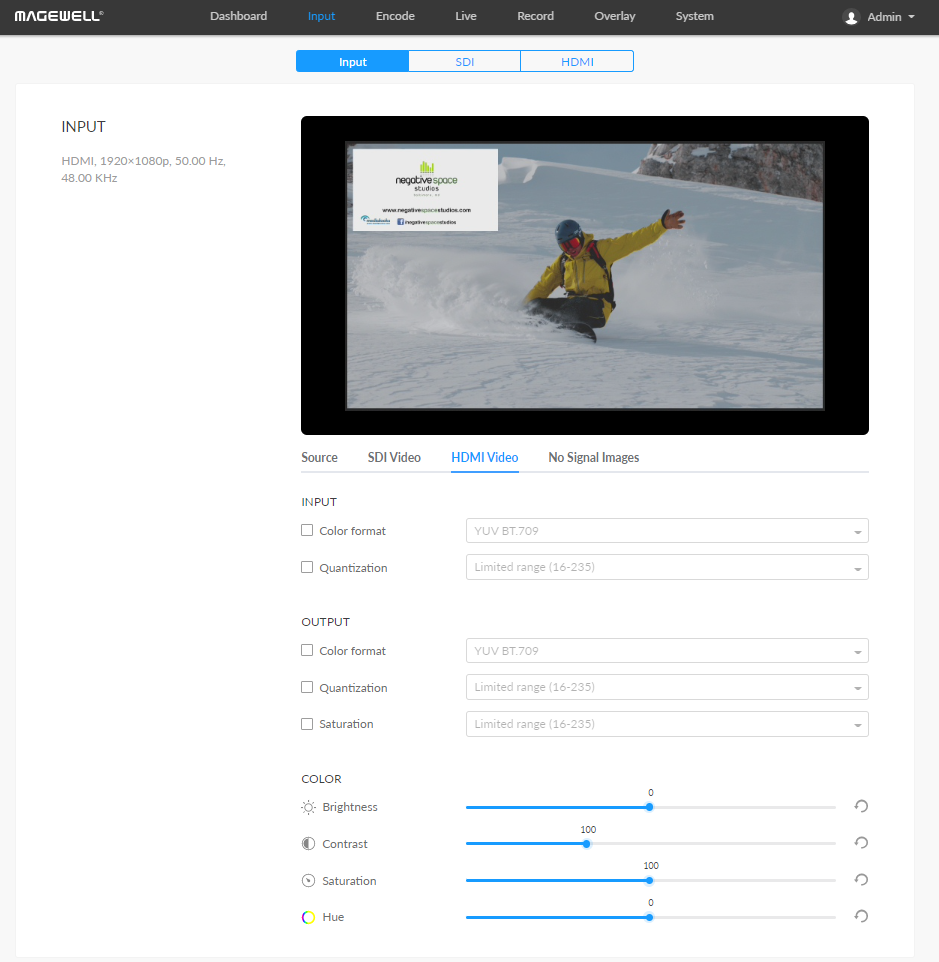 Image Composition
When an Ultra Encode AIO unit receives both HDMI and SDI signals, the user can choose to encode either of the video sources or to combine the two signals into a picture-in-picture or side-by-side layout. Users can also choose whether the format of the composited video (including resolution and frame rate) should match the characteristics of the HDMI or SDI input signal.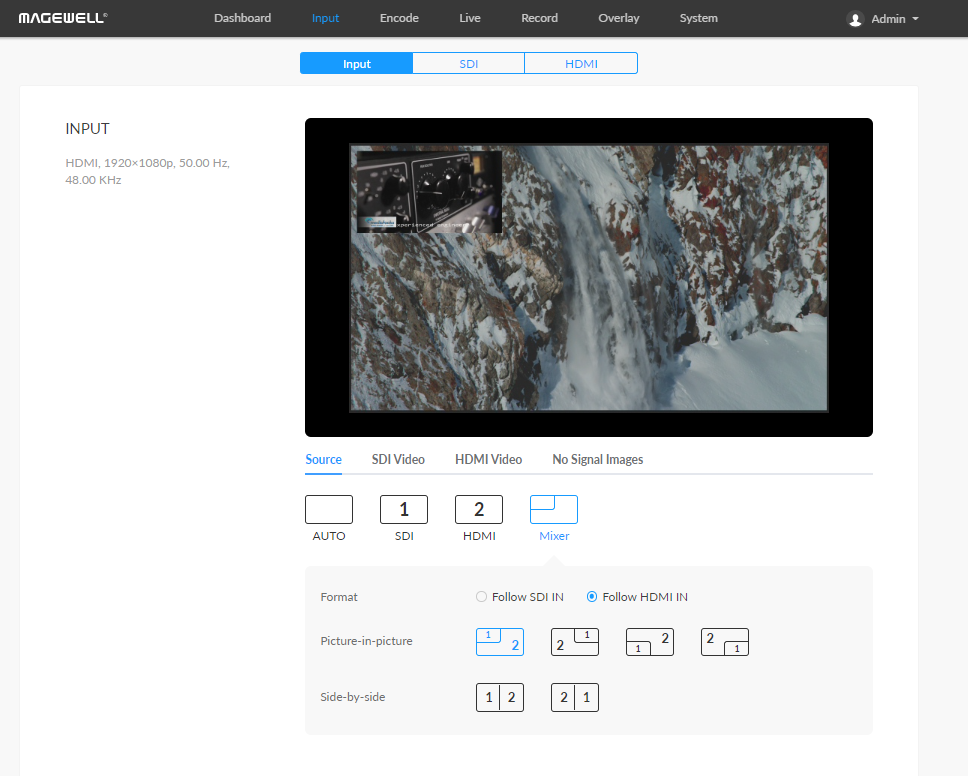 In addition, users can specify what will be displayed when Ultra Encode AIO is not receiving an input signal. Choices include a "No Signal" slate; the Magewell logo; or a custom image in JPEG format (up to 1920x1080 resolution with a file size of 1.00MB or less).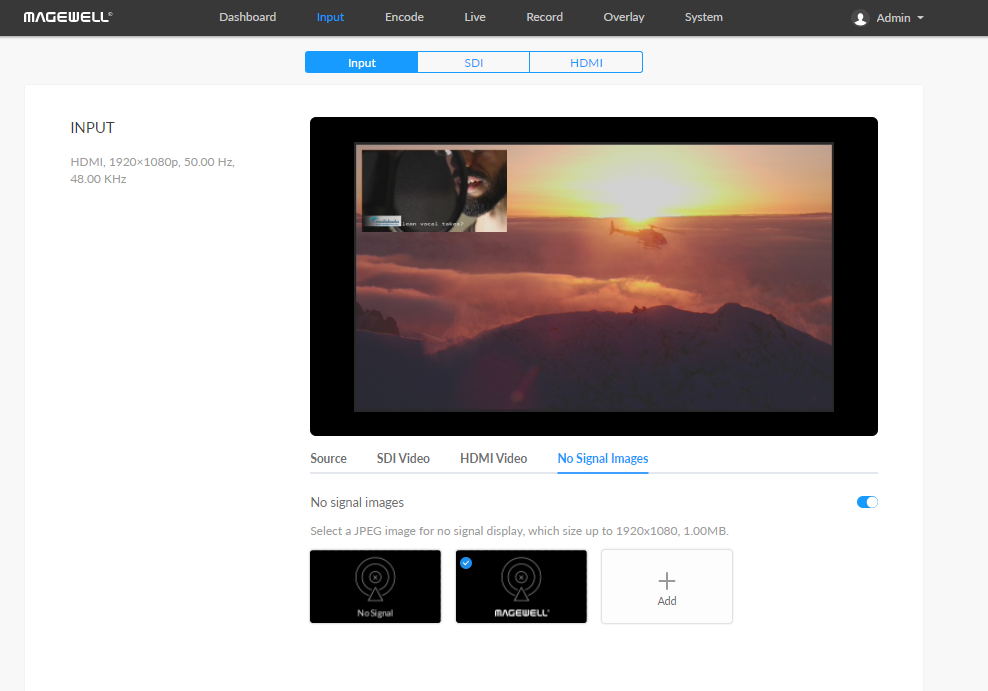 Layer Overlay
Ultra Encode AIO allows users to define two distinct sets of encoding parameters for the "main" and "sub" streams. Users can add overlay elements including text, pictures, and a clock to the main and sub streams (with different overlays for the two streams if desired). The three types of elements can be freely combined and displayed on the output at the same time, and up to 8 overlays can be added to each of the main and sub streams.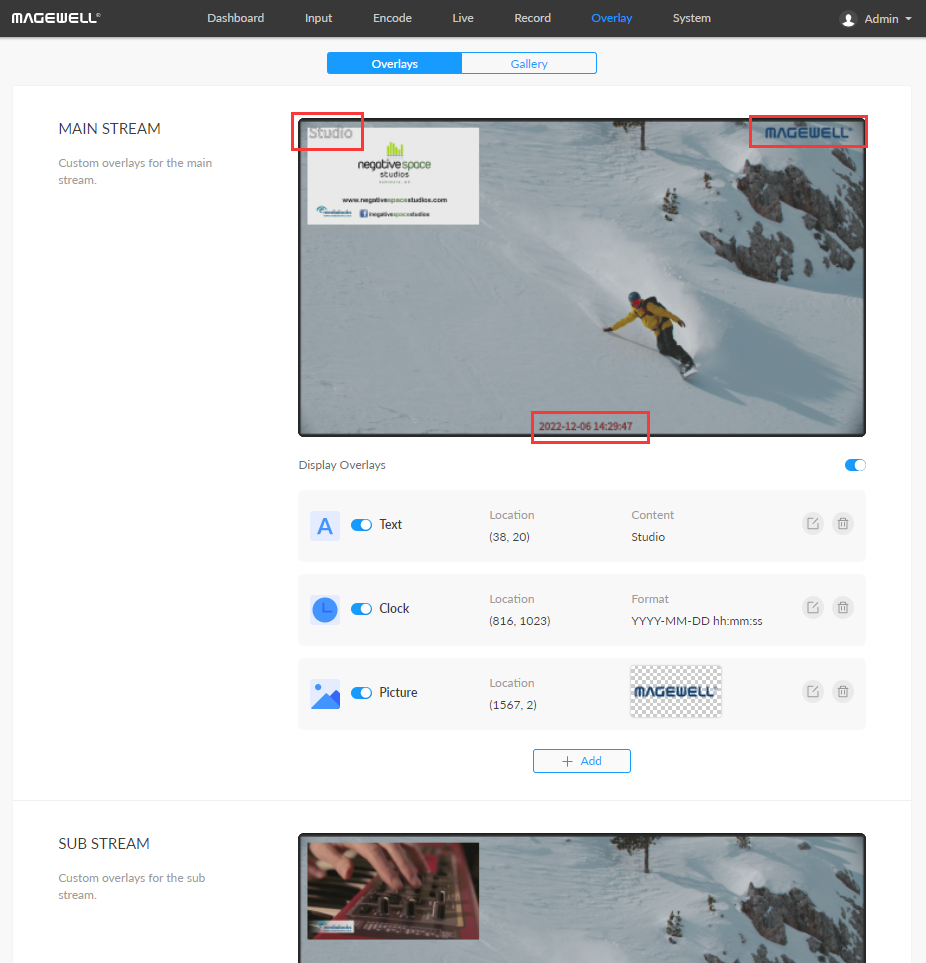 Users can configure the parameters of each overlay element as follows:
For Text layers: text content, location, font, font size and color, stroke and color.
For Time layers: time display format, location, font, font size and color, stroke and color.
For Picture layers: selected image, location, Alpha transparency value, zoom.