The core Magewell Cloud software is available free of charge for managing up to 20 Magewell hardware devices. Two additional versions of Magewell Cloud, MC 50 and MC 150 – supporting up to 50 or 150 devices, respectively – are available for purchase as perpetual licenses and also add SRT relay and protocol conversion functionality for the corresponding number of streams. This blog explains how to upgrade the free version of Magewell Cloud to one of the paid versions.
---
Requirements (to be completed before performing the steps in the next section):
The Magewell Cloud software, already installed on your own server or cloud hosting platform
Purchase a license of MC 50 or MC 150 through an authorized Magewell channel partner. You will require the "Title" and "Serial Number" of the license.
---
Steps:
1. Log into the Magewell Cloud software using your account name and password.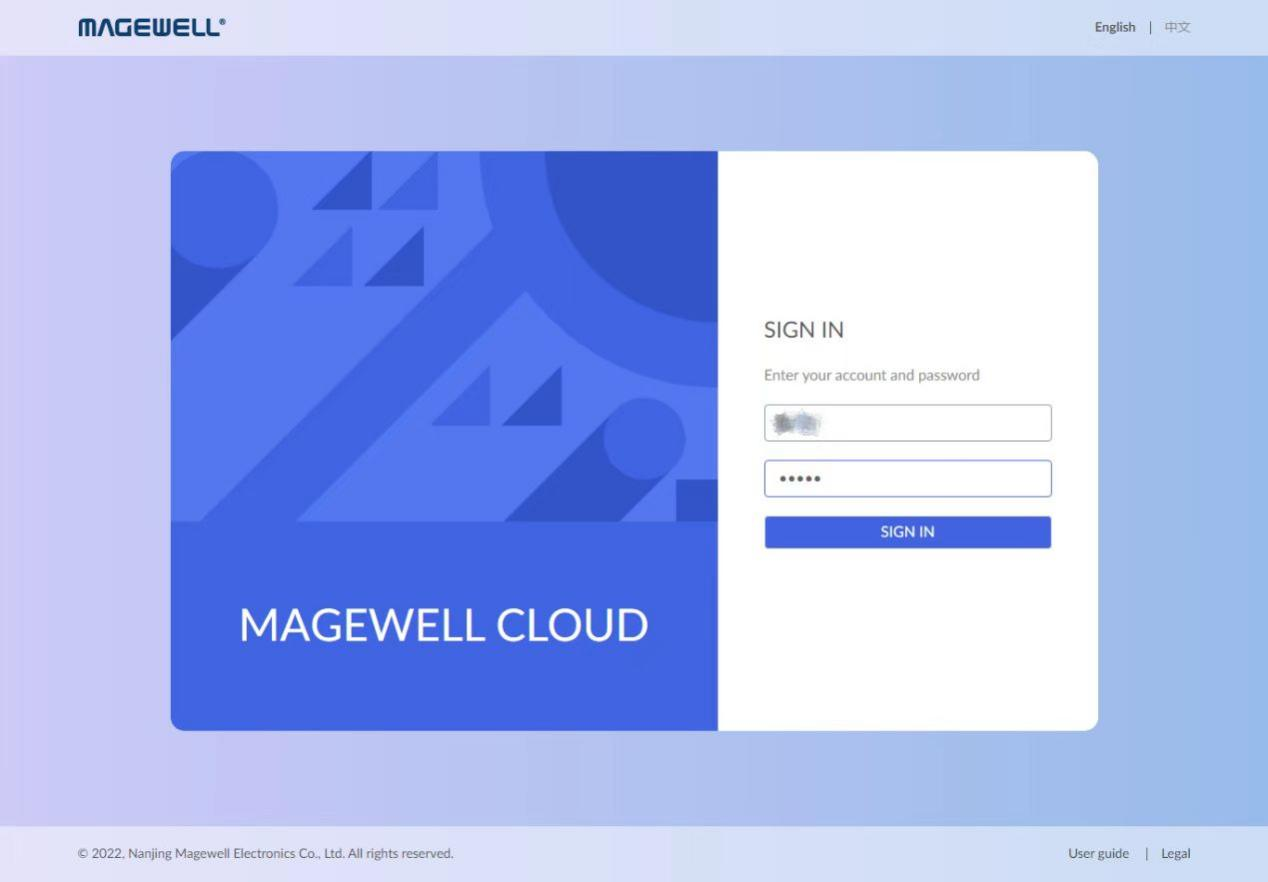 2. In the left menu bar, click to enter the "Cloud Settings > License" tab. In the "Registered License" section, click "Add".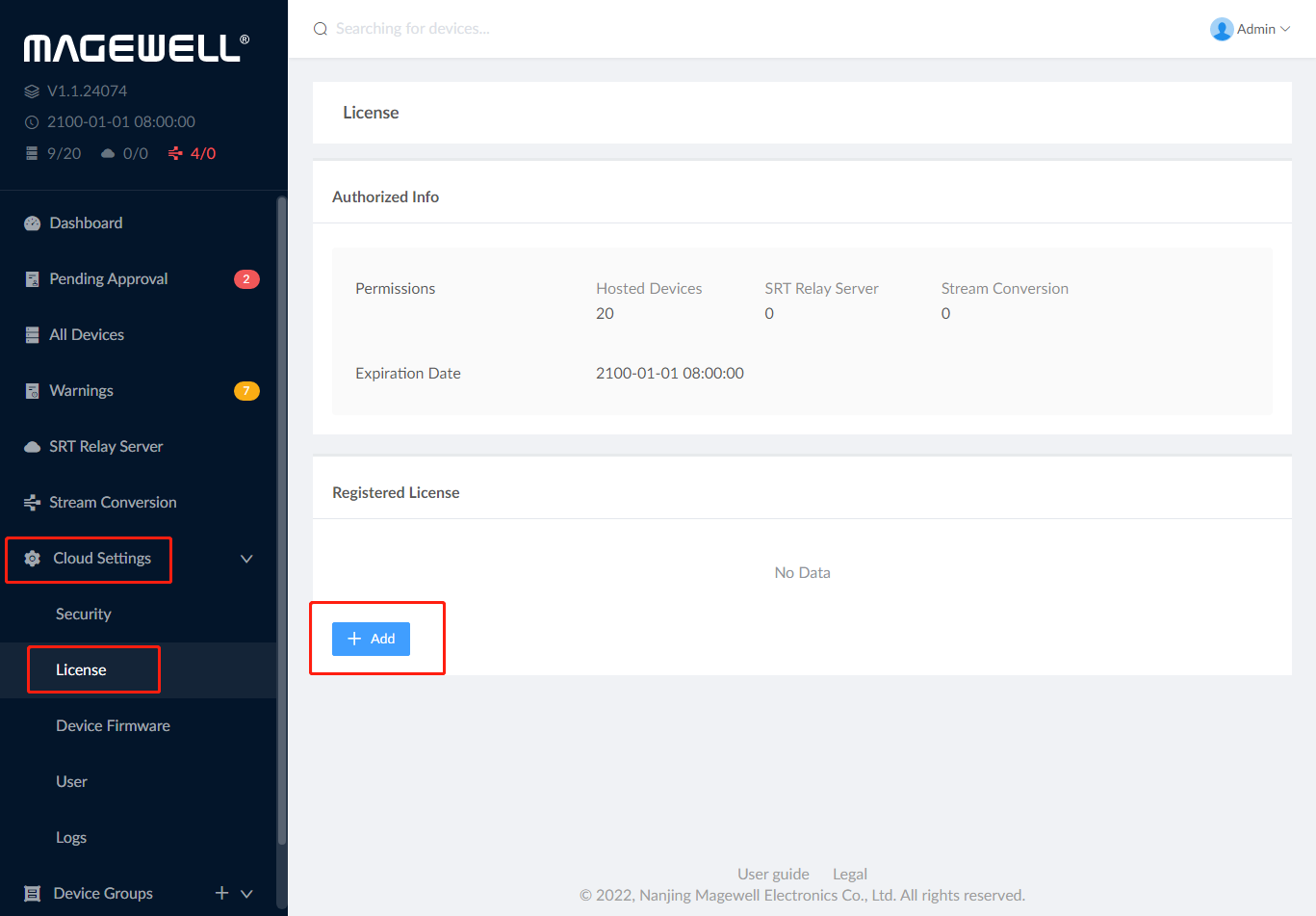 3. In the pop-up page, enter the "Title" and "Serial Number" of the license you've purchased and click "OK".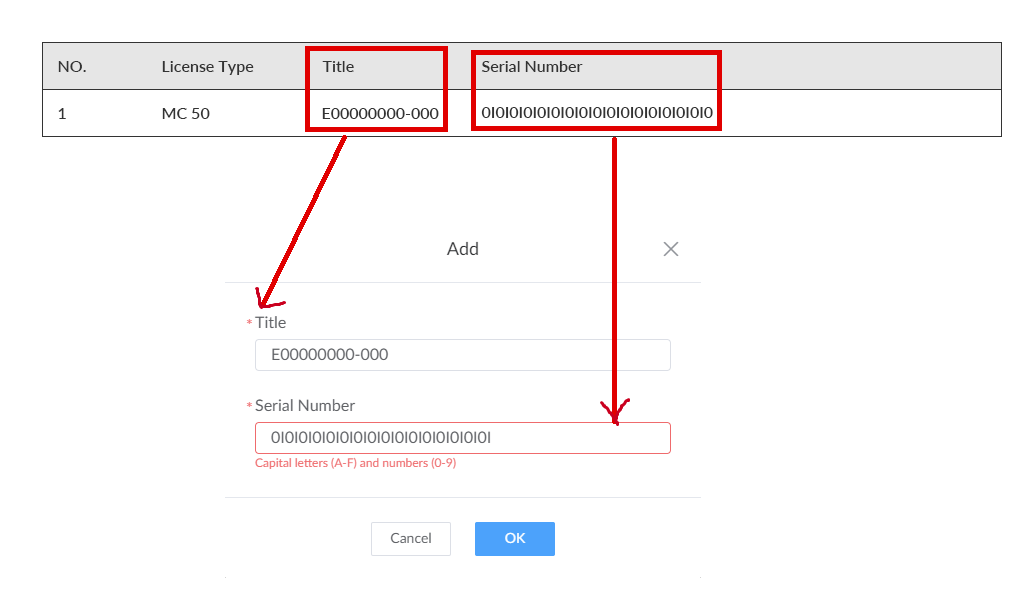 4. Check the authorized info of the license as shown below. If the data is consistent, it means that the license is loaded successfully.