Pro Capture Family, Eco Capture Family
Method 1: Through device appearance
The stickers on the capture card are printed with QR code, serial number and P/N code. The first set of code below the QR code is the serial number.
Method 2: Through driver panel (for Windows)
Enter the Info tab page to view the Serial number.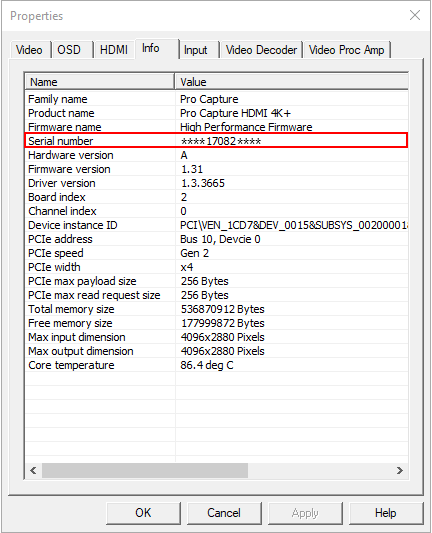 Method 3: Through command line (for Linux)
Run the following command in the Terminal to view the device information.

For Pro Capture card, run: mwcap-info -i
For Eco Capture card, run: mweco-info -i

Under Device, view the Serial number.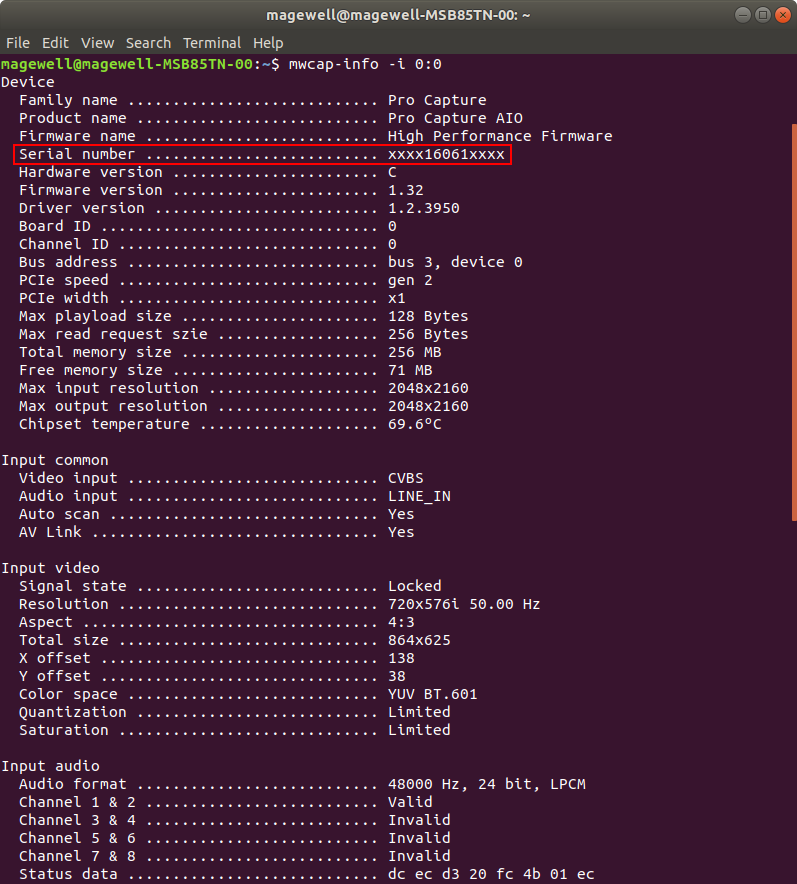 USB Capture (Plus) Family
Method 1: Through device appearance
Check for the product serial number (S/N) at the back of your capture device.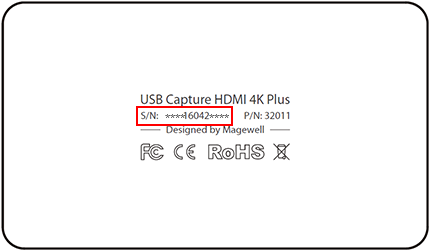 Method 2: Through USB Capture Utility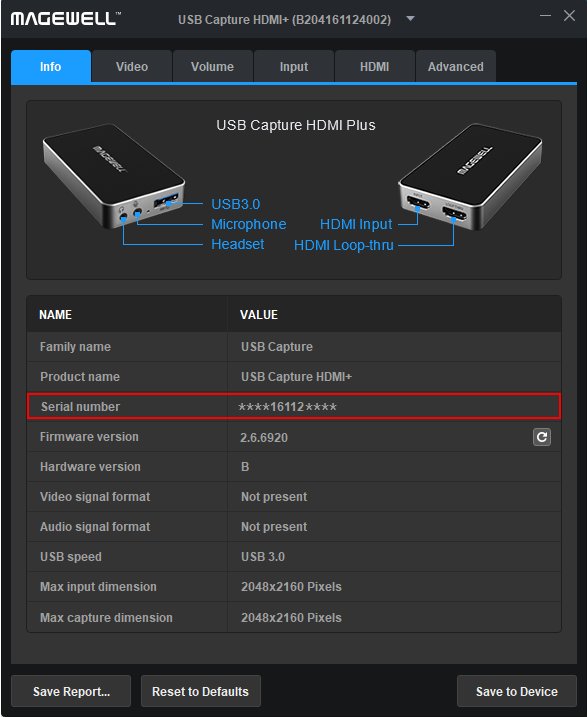 Ultra Stream Family
Open the Ultra Stream app, click PAIR TO DEVICE under your Ultra Stream device, and then click SETTINGS > About to view the Serial Number.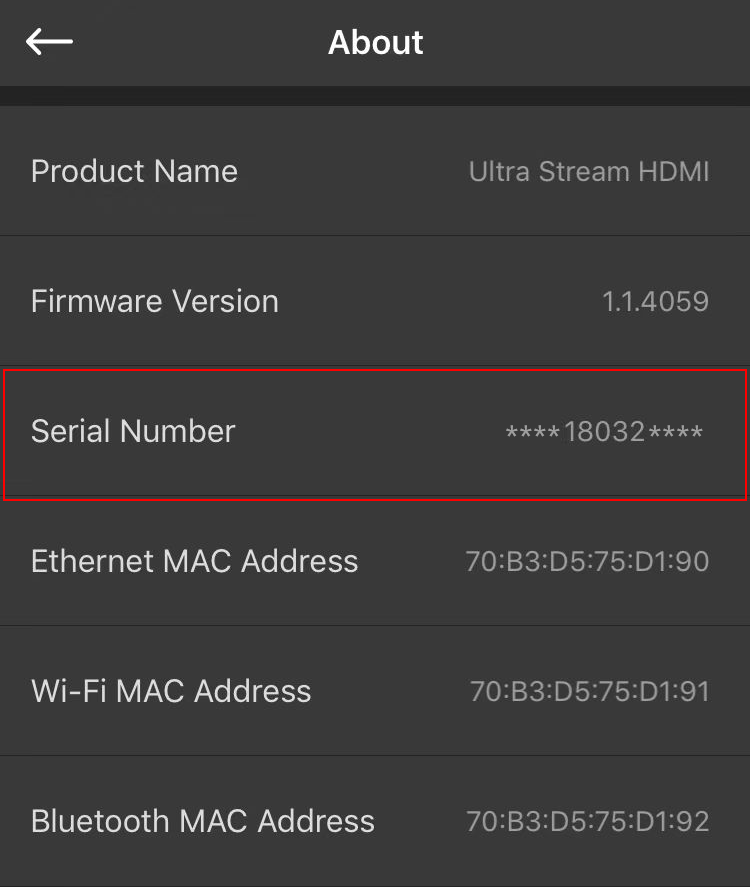 Pro Convert Family
Enter the Dashboard tab page, and then view the Serial number under the Pro Convert category.